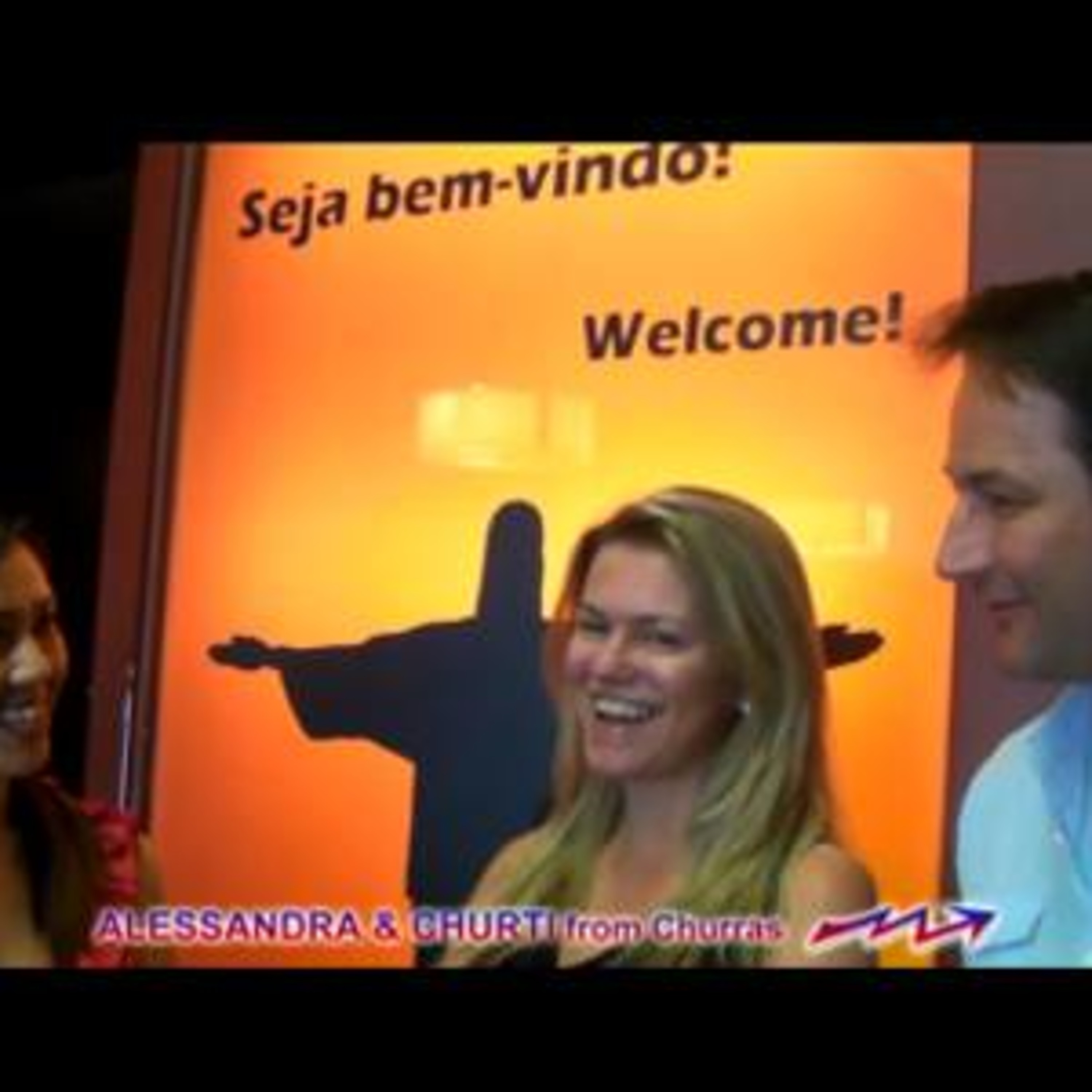 In this episode, Liza Choa talks about another QR Code Idea and see how to take advantage of creating a secret coupon to get customers interact with your business.
INTERVIEW WITH ALESSANDRA AND CHURTI
FROM CHURRAS
Liza: Hello this is Liza bringing to you 52 marketing and promotional ideas for your business. Today I am at Churras with Alessandra and Churti. Thanks for joining us. Every time I walk past here it just smells so good! How long have you guys been around for?
Alessandra: For four years and a half now.
Liza: You guys are very established we talked to different people and everyone knows you guys. They share, "We had an awesome party there and the food tastes great." So well done. So what we do with the episodes is we share a marketing idea, 52, and the idea is one per week so it would take a business a whole year to go through them. We have had a lot of customers saying, "Hey Liza, can you give us ways of using QR code." So what we have been doing is coming up with 10 ideas, 10 ways to use this for a small business. So the idea that I want to share on this episode today is using secret codes. So secret codes are obviously a secret so people don't know what it is. So there is an element of surprise and curiosity that gets the customers to interact. I shouldn't say curiosity kills the cat because I think most people like cats and I'm a cat owner but curiously drives people to take action. So I have actually created an example here with our app so we have got our lifestyle online TV app. I'll get Churti to help me, so click on 'QR coupon.' So I have pre-created a coupon which is a secret coupon so people don't know what it is so they want to find out. Then what you do is click 'secret coupon' and 'scan QR' (Churti scans the QR code with phone) and click 'ok'. So now we have an example, get a complimentary bottle of house wine in the month of December. This is a very simple example but you can add more details to it. So people come in here and say, "I want to make a booking can I get my wine?" So you click it and that's it. Its secret so the great thing about it is you can keep changing it but then where would you put that code? You can put it on your Facebook; you can put it on your website, on your home page. So "Have you downloaded our app yet? We've got another secret code, scan here" because when they scan this they have now got a voucher that is giving them the incentive to come in here and dine with you guys. So that is another way to use the QR code is to use a secret coupon. Have you guys used QR codes in your business yet?
Alessandra: No not yet. We just have a pamphlet on the table for people to try the mobile app, just scan it but that's how we use it so far.
Liza: So now that you've got the mobile app with us we are going to help you to utilize that a lot more. So Alessandra we always get our guests to share something funny that's happened in the business or one of their favourite jokes. So what have you got for us?
Alessandra: Well I'll tell a joke then. There was this guy he had a flat tyre and he was parked outside a mental institution. So he went to change his tyre and he dropped all the nuts down the drain and he was like, "Damn it what am I going to do now?" And there was this guy on the way to the mental institution looking down and saying, "Why don't you get one of the wheel nuts from each wheel and put it on that one?" And he said, "Wow that's a really good idea, but isn't this a mental institution, what are you doing here?" He's like, "I'm crazy but not stupid!"
Liza: There you go they are two very different things, crazy and stupid. Well Churti and Alessandra thank you for joining us really appreciate it. So I hope you got something out of this episode and if you want more marketing and promotional ideas then stay tuned for the next one. Bye!
Here's a detailed information about QR Code Idea - Secret Coupon;
http://smallbusinessmarketingmastery.com.au/qr-code-idea-secret-coupon/
We would like to thank Alessandra and Churti of Churras for participating in this episode. To find out more about Churras, please visit: