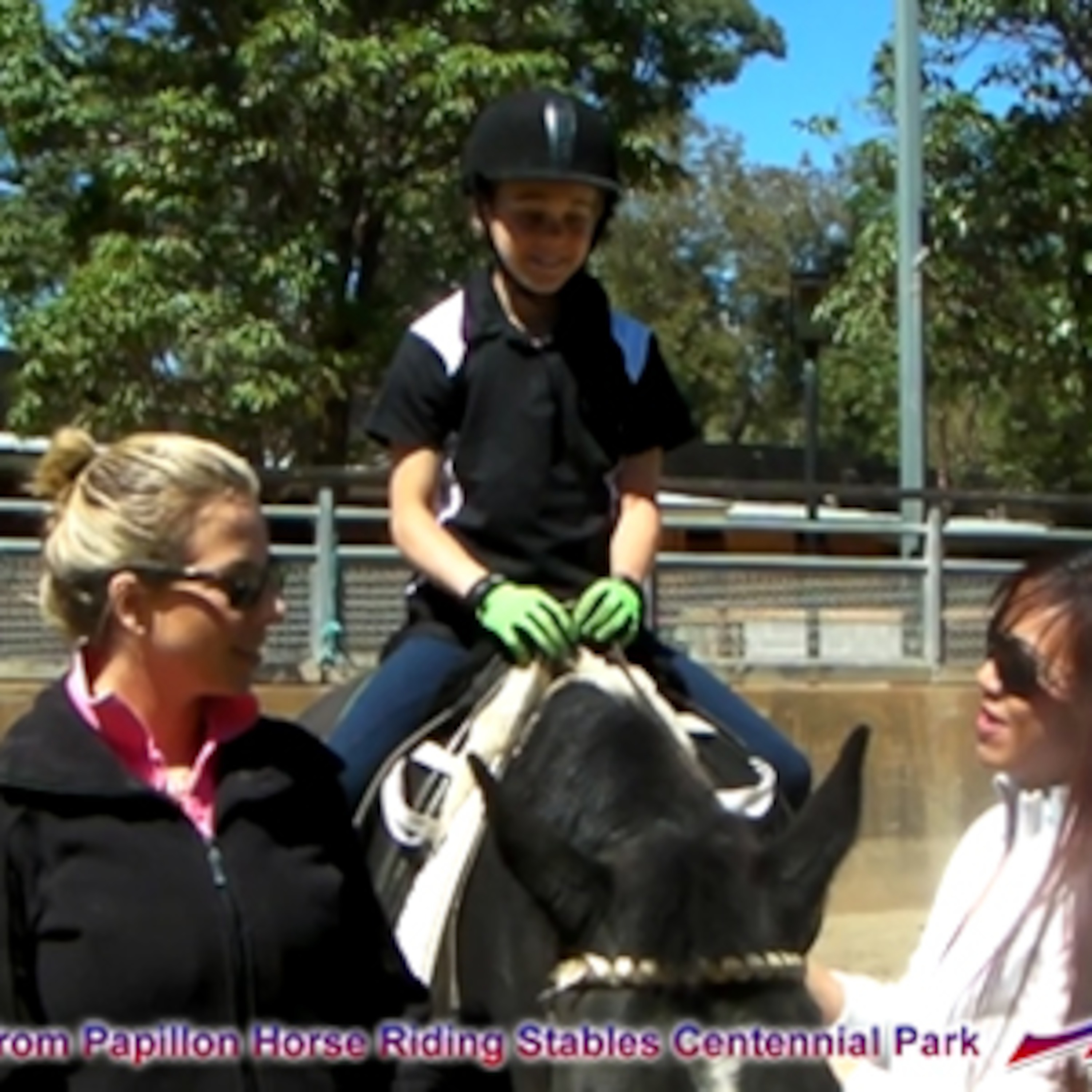 In this Marketing Ideas episode, Liza Choa shares how to use trivia to increase customer loyalty and interaction.
Liza: Hello this is Liza bringing to you fifty two marketing and promotional ideas for your business. So today I have Rose and Max with us here. So Rose which horse riding school are you from?
Rose: We're from Papillon Riding Stables from Centennial Park.
Liza: What a stunning day it is isn't it? So thank you so much for joining us and bringing Max along, our special guest here. So normally what we do on every episode is we share a marketing idea with our audience who are small business owners. So the idea that we want to share today is actually something that is fun and educational for their clientele and you can build customer loyalty at the same time. So you can do something like a trivia, the idea with a trivia is you can educate your clients through things that are relevant to the business. It could be around horses, it could be around food cuisines or martial arts; so you are educating your client. But what you can do is every week you can send a trivia out and you can tantalize people to respond to it so, 'Answer this trivia for your chance to win something.'
Rose: A free lesson?
Liza: Yes a free lesson, exactly. So the purpose of that is you are educating them, you are interacting with them and it's also branding and customer loyalty. Every time you send the message 'The trivia question is out, make sure you go and answer it', it's a branding opportunity again. So, do you guys do something similar to this?
Rose: Well when we have our kids holiday camps on we do quizzes and horse management courses to make sure that our clients know how to handle themselves around horses as far as grooming the horses, saddling the horses and taking care of them. But we haven't done anything as far as offering a reward for that so that's a really fantastic idea.
Liza: Cool, awesome. So now you can you can see that this idea is being used in very established businesses, so now you guys can do something like this as well. So Rose what we do at the end of each episode is invite our guest to share a funny joke or experience with us. So have you got something to share?
Rose: Once Gerry pooped on Lilly. One of the horses lifted up their tail and did a poo right on one of our instructor's heads at the very beginning of the day so she had a very long day ahead of her. Just one of the many things that can happen when you work with horses.
Liza: So you have something you can show us don't you?
(Boy turns around on horse saddle).
Liza: Fantastic, cool. Thank you so much for joining me on this episode.
Rose: You're very welcome and thank you for having us.
Liza: If you want to learn more from our other marketing ideas then stay tuned for the next episode, bye bye!
Here's a detailed information about Increase Customer Loyalty and Interaction with Trivia;
http://smallbusinessmarketingmastery.com.au/increase-customer-loyalty-and-interaction-with-trivia/
We would like to thank Rose of Papillon Horse Riding Stables Centennial Park for participating in this episode. To find out more about Papillon Horse Riding Stables Centennial Park, please visit:
http://www.papillonriding.com.au/