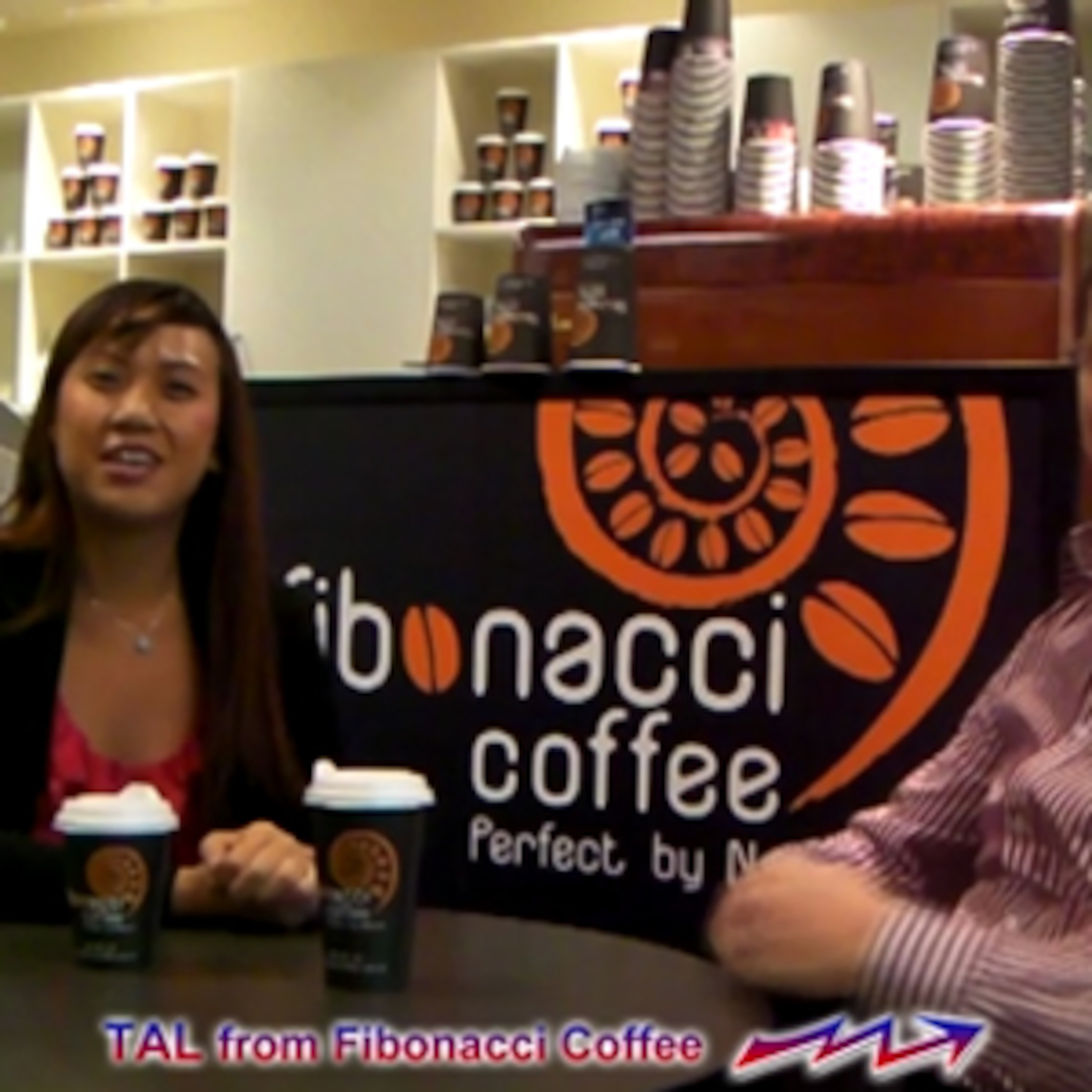 Liza Choa shares some great tips on developing additional products and services for your business.


Interview with Tal of Fibonacci Coffee
Developing Additional Products and Services
Liza: Hello this is Liza bringing to you 52 marketing and promotional ideas for your business. Today I have got Tal sitting next to me who is one of the co-founders of the Fibonacci Coffee Group. So it's a coffee group that's growing very fast all around Sydney.
Tal: And beyond.
Liza: And beyond and we are at the café at the moment. So Tal thanks for joining us.
Tal: Thank you for inviting me.
Liza: So look Tal what we do is every episode we share a marketing idea for our audience and our audience are small business owners; they could be restaurant owners, café owners, day spa owners etc. So with this episode the marketing idea that we actually want to share is an idea to increase the revenue that a business can have. So very often in a café where you sell coffees and lunches and so forth it's always interesting to look at what are some other offerings that the business can offer that may be non-core to the business? So for example in a café situation rather than just doing coffees and lunches a business can do catering because it's still food but its non-core. The beauty of an idea like this is when you are in an area where you have got a lot of offices and corporate places where your clients tend to be local workers, where they work you're building relationships with them, it's quite easy to find out who looks after catering and give them that offering.
Tal: You have already got your foot in the door.
Liza: Absolutely because they are already your friends, they love your coffee. So all of a sudden you have created a whole new revenue that you can create from the non-core business. Do you guys do something like this?
Tal: Absolutely, I would say 10%-20% of our income comes from that. You just need to be well equipped. So you need to have your menus ready, you have to know how to promote it, to do offerings, go into the offices sometimes, go outside of the café and just talk to the people and offer them catering and then they come to pick it up.
Liza: Awesome. So you can hear with this simple idea that it's just leveraging your existing relationships and going to local businesses so you can create more revenue for your business. So clearly it's done by someone who's very established in the business world. So it's a business strategy that works I guess.
Tal: Of course. You sell bulk it's very good.
Liza: So Tal we always wrap up every episode by getting our guest to share something that is funny or humorous to our audience.
Tal: I mentioned before when it comes to jokes I'm not the one that takes it up but I always come prepared and all my cafes have something similar to this. It's a calendar and every day you have a different joke that you and you can rip it for every time a new customer comes in. It's just as if you heard it for the first time today. Liza will read todays joke just for you.
Liza: So this is a Gilberd joke alright. So you have three people in an office and they say, "Moving forward we will go after the low hanging fruits at the end of the day." Then one of the comics goes, "Ha-ha" and then he goes, "I like the way you use humour to mock the vicious way our manager speaks." Then that guy goes, "Which part was humorous?" And he goes, "I'll just be quiet for now." Tal thank you so much for joining us. So we hope that you found this marketing idea useful and if you want to know more then stay tuned for the next episode. Bye bye!
Here's a detailed information about Developing Additional Products and Services;
http://smallbusinessmarketingmastery.com.au/developing-additional-products-and-services/
We would like to thank Tal of Fibonacci Coffee for participating in this episode. To find out more about Fibonacci Coffee, please visit:
http://www.fibonaccicoffee.com.au/